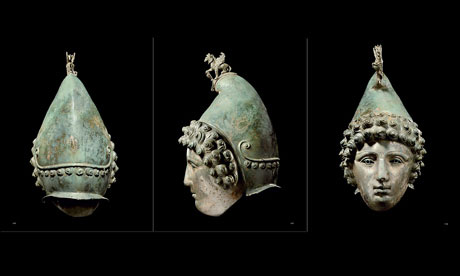 Well, it's a downright travesty, but this beautiful relic is now in private hands
.
The helmet sold at Christie's auction house in London for 2.28 million pounds ($3.6 million). It had been estimated at 200,000 to 300,000 pounds (about $316,000 to $475,000).
For details read this
CNN News Article
.